Work 180 Feature (January 2021) — Rannie discusses the "3P's" to joining a start-up, improving leadership diversity in Silicon Valley, and how the team has adapted to fully remote work during the Covid-19 pandemic.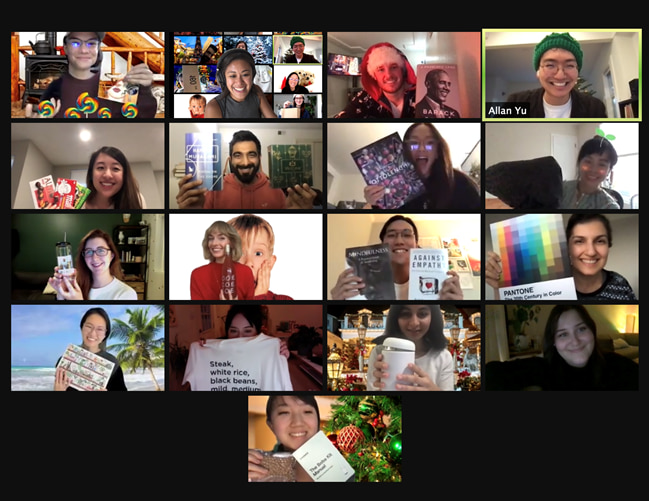 ---
Roots Episode 82: The Gamechanger (October 2020) — In this episode, Rannie joins host and designer, Alexis Collado. They discuss Rannie's path from academic research to UX research, creating ethical products, representation in leadership, Filipino culture, and much more.
---
Thumbtack Design Article (September 2020). — Rannie was a Research Manager at Facebook before joining Thumbtack as Head of Research. Now, as Head of Design, she leads the Product Design, Experience Research and Creative teams. She likes to say that at Thumbtack, she does great work with great people. Here's why.
People Nerds Panel by dscout (August 2020) — While the demand for insights may not have changed in our work-from-home, resource-scarce moment, our mechanisms for meeting it have. And as we work to democratize our research practice with new constraints, we increasingly find new strategies are needed.
Tune into this People Nerds' panel of experts (Rannie Teodoro from Thumbtack, Behzod Sirjani from Yet Another Studio, Roy Opata Olende from Zapier, and Michael Winnick from dscout) as they discuss the art of scaling, democratizing, and restructuring their research processes, in the wake of new challenges and shifting goals.
---
Robert Walters' Virtual Fireside Chat with Top UX Leaders (August 2020) — This chat is specifically geared towards individual contributor UX Researchers and features guest speakers Rebecca Blum, UX Research Manager at Lyft, Rannie Teodoro, Head of Design at Thumbtack, Jennifer DiZio, Head of International Research at Dropbox, and David Choi, Head of User Research at Quora.
---
Episode #11: UXR Conversations (April 2020) — Rannie has a Ph.D. in communication and several years of experience doing industry research as well, but these days she's part of a rather small group – the group of researchers (by training) who lead design orgs. Join us for a conversation about the fascinating journey from research to design leadership.
---
Want to build something together?